Pro version is an in app purchase for $2.99.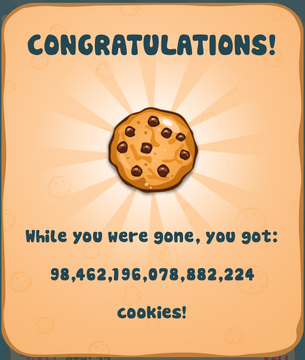 ~First time buyers get 5 Golden Cookies.
~It removes those pesky and annoying adds from being displayed at the bottom giving you more clicking room and removes the chance to be taken out of the app unwantedly.
~You receive 25% of your CPS when you are outside of the app or if the app is closed so that you don't have to constantly have the app open to get cookies.
Ad blocker interference detected!
Wikia is a free-to-use site that makes money from advertising. We have a modified experience for viewers using ad blockers

Wikia is not accessible if you've made further modifications. Remove the custom ad blocker rule(s) and the page will load as expected.